BHA charities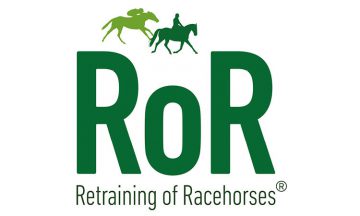 Retraining of Racehorses
Retraining of Racehorses (RoR) is British horseracing's official charity for the welfare of horses which have retired from racing. The charity aims to raise funds to help support the retraining and rehoming of former racehorses and to raise the profile of retired racehorses to promote their versatility for other equestrian disciplines.
Visit site
Racing to School
The independent education charity Racing to School (Reg. no 1040590) delivers free outdoor learning activities for young people at racecourses, studs and trainers' yards across Great Britain. For over 20 years, the charity has worked with primary and secondary schools, and colleges nationwide with the mission to inspire young minds. Over a third of their output is targeted to engage those located in inner city, rural and deprived areas. Thanks to the support of its partners and donors, Racing to School's small team engaged over 16,000 beneficiaries in 2022 through over 400 events.
For most participants, Racing to School provides a first experience of horseracing. The charity works to enhance the practical application of school subjects and to provide an insight into the varied training and career opportunities offered by the sport. The activities are all designed to be accessible and inclusive.
Racing to School leads Racing Together, which is the umbrella organisation for British racing's community engagement activity. It represents and champions a wide range of programmes and initiatives from a growing partnership of charities and other organisations who work across the sport to help community groups.
Racing Together hosts thought-provoking webinars, industry events and pilots and develops community programmes. Racing Together Community Day, racing's national day of employee volunteering, is an established and expanding event that is staged in May each year. The Racing Together subcommittee is delegated to guide this work and benefits from the input of a range of industry colleagues, who are actively involved and passionate about the potential and importance of the sport's commitment to this work.
Visit site